Guided tour of Jægersborg Dyrehave (The Deer Park)
Experience Danish UNESCO World Heritage
Go on a light guided hike through Jægersborg Dyrehave (The Deer Park) and hear stories and anecdotes about the old royal forest north of Copenhagen.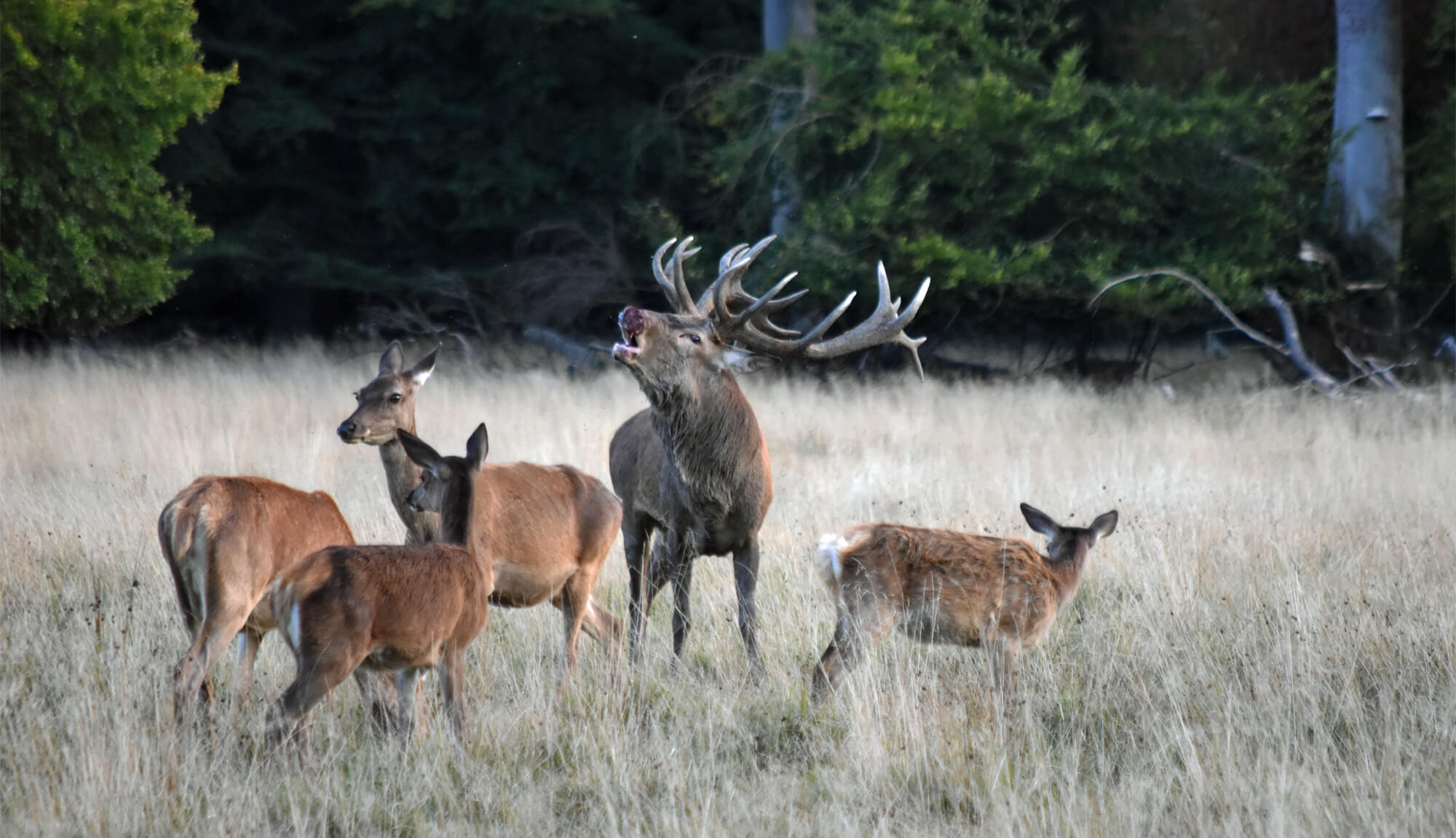 350 years ago, the Danish absolute king, Christian 5, controlled the nature in what is now Jægersborg Dyrehave (The Deer Park). The king wanted a landscape where it was easy to practice his passion, the par force hunting. Today Christian 5's old hunting landscape is one of Denmark's seven UNESCO World Heritage sites and on this light hike you will explore the old paths and glades together with a local guide.
As we walk through The Deer Park, we will for sure meet some of the more than 2000 free-range wild deer who live here, many of them are descendants of the deer from the time of the par force hunting. In September it is the rutting season of the red deer so a visit to the forest is special as you will hear the stags roaring all the time – and sometimes in the distance you will see them fight.
During the tour, your guide will tell you stories and anecdotes about the powerful absolute kings, the par force hunting, and the UNESCO World Heritage.
When the tour is finished your guide can either follow you back to Klampenborg station or you can choose to visit the amusement park 'Bakken', which is situated in Dyrehaven. It is the last day of the summer season that the park is open for visitors. Please note however that this is not part of the ISM event, just a fun activity after the event.
Duration: 3 hours
Tour length: 7 km/4.5 miles
Register for the event here.